HIGH VOLTAGE TESTING, CALIBRATIONS & INSPECTIONS
Delivering effortless compliance.
Reduction in Downtime
Save time and money
Convenient Onsite Service
Anywhere, anytime
Legislation Compliance
Stay safe, stay compliant
Accuracy & Quality
Total peace of mind
Experienced Technicians
We make life easier
World Recognised Accreditation
NATA Accredited to ISO17025 on accredited scope
More accreditation than anyone else...
As the importance of compliance increases, you need to be certain you are going to be serviced well, that you are dealing with someone reputable, and that there is technical integrity behind the service you receive.
At Mobile Test 'n' Cal, we pride ourselves on exactly those things and hold a number of accreditations in these areas.
In fact, we're the most highly accredited in our industry.
We hold not only NATA Accreditation (ISO17025), but also triple SAI Global Certification (ISO9001, ISO14001 and ISO45001).
No Project Too Big Or Too Small
When you decide to partner with Mobile Test 'n' Cal for your testing, calibration, inspection and repair needs, you will get a number of very special client benefits:
A dedicated Customer Service person for your account so you have a single point of contact
Personalised reminder service for when your equipment is next due, so you can't forget
Work performed by the most experienced and highly trained technicians
Peace of mind that you are working with the most highly accredited company
Access to your own customised asset management portal at myassetregister.com.au
The knowledge that you have chosen to put you and your team's safety first
Onsite convenience from our mobile labs, or 24-48hr turnaround time from our static labs
The very highest levels of service and professionalism
Y E A R S E S T A B L I S H E D
A S S E T S U N D E R M A N A G E M E N T
Get A Quote For Your Equipment
Providing High Quality Calibration, Testing & Inspections Across Australia & NZ
Compliance and safety are essential to the success of all businesses. Mobile Test 'n' Cal provide onsite compliance solutions throughout Australia and New Zealand. Our convenient onsite services can help you spend less time worrying about compliance and safety regulations, and more time running your business. We are dedicated to providing high quality, efficient services to keep companies running smoothly and reduce downtime for their essential equipment. With qualified technicians in calibration, testing and inspections, there's no tool or equipment outside our range of expertise. When you partner with Mobile Test 'n' Cal, you'll receive a committed customer service representative to provide a single point of contact and streamlined communications. We also provide personalised reminders of when your next service is due, and access to your own asset management portal to keep you in the know at all times.
Personalised Service for Every Industry
Over 8 years of exceptional client service, we've built a reputation as the preferred compliance solutions provider nationwide. We work with a vast array of industries, including electrical, manufacturing, mining, transport and many more. Our clients have included major brands, such as Coca Cola and Audi, however, we treat every client with the same levels of dedication and care. We provide calibration, high voltage testing and inspection services for businesses of any size and can scale our solutions to fit your needs perfectly. From routine equipment like a torque wrench to electronic multimeters, we have the necessary skills and resources to effectively calibrate almost any piece of equipment. With third-party accreditation to standards ISO17025 by NATA, ISO9001:2015 and ISO45001:2018; we are the industry-leaders when it comes to safety and compliance.
Reach Out for More Information 
We deliver industry-leading onsite compliance solutions nationwide. For more information on our extensive range of services, feel free to contact your local team. You can make a booking online, send us an email or call us on 1300 662 119 for Australia and 0800 123 682 for New Zealand.
Choose An Industry For A Tailored Experience
We deliver industry-leading compliance solutions to a diverse client base nationwide through high voltage testing, calibration, and inspections of our client's assets.
The companies shown are not affiliated with Mobile Test 'n' Cal in any way other than being a consumer of services. The logos and other identifying marks attached are trademarks of and owned by each represented company and/or its affiliates.
Whilst maintaining a total dedication to technical integrity, service quality, and convenience, client satisfaction is our absolute priority.
We are Your Partner in Compliance.
We've Been Testing & Calibrating For Over 8 Years
Mobile Test 'n' Cal are the world's most client focussed compliance company offering testing, calibration and inspection services. We deliver our service as it suits you, be that a complete end-to-end compliance and asset management solution or simply a service provider. We service any business that has a tool, instrument, or safety device that requires regular testing, calibration or inspection.
Mobile Test n Cal Your Partners In Compliance
"We continue to grow because we significantly outperform our competitors by offering outstanding customer service, easy to understand pricing, and an easy to use asset management system."
Andre Borell¸ CEO + Founder
Customers turn to us when they need:
100% customer focused service
Competitive, simplified and transparent rates
No travel or accommodation charges
Online asset management portal which can suit one customer/multiple site situations
Onsite service which reduces downtime, costs and inconvenience usually associated with keeping compliant
"The service was great. The guys were very professional and worked hard, completing the job in a timely fashion. They are a credit to the company. Very happy with the process overall!"
KEVIN
Komatsu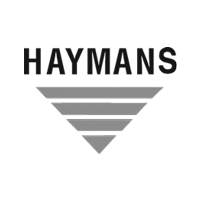 "A definite credit your tech's in their work. They have been so professional and efficient. They just seemed to breeze through the whole process, and with such beautiful manners. I can only give them high-praise!"
ROZ
Haymans Electrical
"Witnessed your team performing tests on our electrical staff's equipment at our Depot. Your staff where very knowledgeable and as usual got extra equipment done from late arrivals. Very impressed."
WAYNE
Queensland Rail